The ultimate data driven antivirus comparison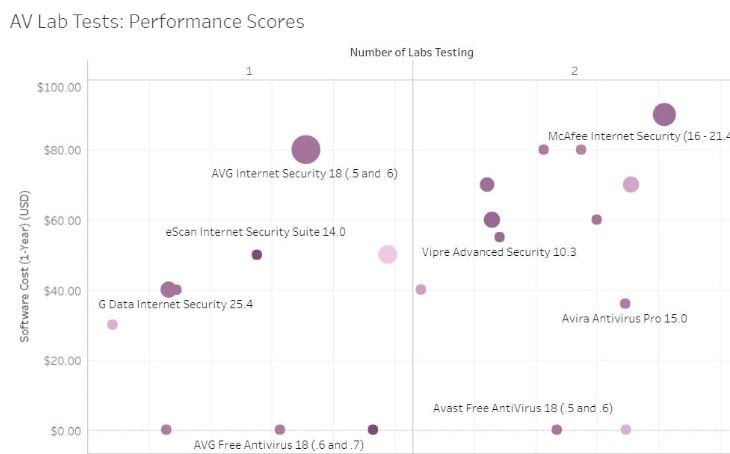 Using independent antivirus lab test results and website review scores, we charted and compared top AV tools based on multiple points, including overall protection, system performance, false positives, price, and more.
There are currently dozens of antivirus tools available on the market. Big name options such as Norton, McAfee, Bitdefender, and AVG typically get the most headlines and the most attention. But are the top-branded tools on the market truly the best?
Unfortunately, parsing through the many different lab tests, consumer reviews, and other data can be time-consuming. Even more so, comparing each available service against the other ones is not a simple task.
Thankfully, we've taken on a large bit of the hard work for you! Using currently available data from recent independent testing labs, pricing data, and consumer review site scores, we've developed simple tools that will help you quickly and easily compare over available 50 antivirus tools.
Out tools offer a completely unbiased approach to finding the best antivirus software for the price. This way, you know you're not getting sold a product that could be ineffective at finding and removing malware from your system.
Consumer-friendly table of antivirus software
If you're looking for a quick and easy reference guide, use this table to look up the software you may be interested in purchasing, or to compare different software based on certain, important criteria, such as price.