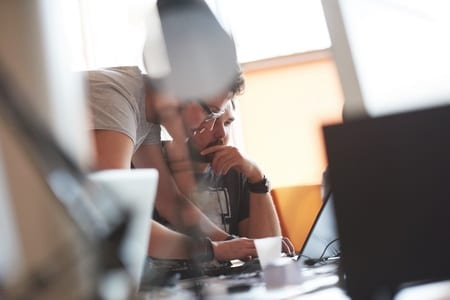 Focus on your business and not your technology.  Leave IT to us!
Many look to us for providing predictable IT support costs, or to troubleshoot a sudden critical IT problem, an office move, a new network or to come up with a reliable backup solution.  Crescent IT Systems is here to help you with these and many more needs. Every business has different needs.  Let us make a customized service plan that fits your budget.
How We Do IT
Summed up in a few words… We Help, Teach or Do!
Help:  We can help augment your current technical staff with IT support or projects.
Teach:  We can educate your technical staff on the particular technology.
Do IT:   Or we can take care of your complete IT needs and let you focus on your business
Our IT Services
Managed IT Services
Crescent IT Systems provides economical monitoring, support and management of your servers, workstations, mobile devices and networks from the Network Operations Center (NOC)
Network Support
Crescent IT Systems offers monitoring, design and implementation services from installing the cable to firewalls, from security assessments to troubleshooting.
IT Consultation
We can help you employ new technologies, experience less downtime, have more productive employees and be more profitable.  Pick and choose which technical expertise you need for your project and sit back and focus on your work and not your IT support.
Cloud Integrated Solutions
Business is all about communication, whether it involves email, telephones or the Internet.  The technology available in the "cloud" makes sense for some businesses and may not be for others.  Crescent IT Systems can help with the right solution to all your communication needs in addition to addressing your data protection cloud-based server solutions.
Backup & Disaster Recovery
We offer our managed backup solutions that include both server onsite and offsite backup to the cloud for the total peace of mind.
Cloud Based Backup & Storage
We can backup, synchronize your files and give you mobile access with our cloud solutions.
IT Security Services
Your business can't afford to ignore essential IT security steps for a solid network.